Cybersecurity Information and Opportunity
510 Grumman Road West, Bethpage, NY 11714
FREE
October is National Cybersecurity Awareness Month.
The Town of Oyster Bay, Hunter Business School and LISTnet have teamed up to present Cybersecurity Information and Opportunities. The goal of this event is to educate and inform you about cybersecurity. We will discuss why cybersecurity has become so important, how you can protect yourself and the growing amount work opportunities related to cybersecurity.
Topics Covered Include:
What has made cybersecurity so important and always in the news lately?
What can a person or business do to protect themselves?
Will the level of threats go down or increase in the future?
What type of jobs are available in cybersecurity?
How can learning cybersecurity help your current job?
If someone is already working in a tech-related field what options are available for them?
How can someone who has no tech experience get started?
You'll also have a chance to ask the speakers questions during the event and in a post event networking session.
Agenda
8:00am – 8:30am – Registration
8:30am – 9:00am – Breakfast
9:00am – 9:15am – Welcoming Remarks – Town of Oyster Bay Supervisor Joseph Saladino
9:15am – 11:15am – Presentations
11:15am – noon – Networking and Meet the Speakers
Speakers:

Supervisor Joseph Saladino,
Town of Oyster Bay
On January 31, 2017, Joseph Saladino was sworn into office as the 70th Town of Oyster Bay Supervisor and immediately took action to increase governmental accountability, transparency and integrity.  Supervisor Saladino kept his pledge to residents by approving a Town Budget for 2018 that cuts property taxes while eliminating wasteful spending.  The 2019 Proposed Budget includes a property tax freeze.  Since taking office, Supervisor Saladino has reduced total Town debt by a record breaking 22.5%.  The Wall Street firm Standard & Poor's Global Ratings recently upgraded the Town of Oyster Bay to 'investment grade' and recognized the debt reduction actions taken by the Saladino administration to right-size government.
Prior to serving as Town Supervisor, Joseph Saladino served residents in the New York State Assembly for six terms where he was one of the original sponsors of – and approved – New York State's Property Tax Cap and STAR Rebate Checks.  A lifelong community volunteer, he is a 30 year member and past Kiwanis Club President, where he received the distinguished "Kiwanian of the Year" award.  He has spent decades serving the community as a volunteer, including as a member of the Lions Club, the Sons of Italy-Columbus Lodge, the Chamber of Commerce, and as a former Trustee of the Historical Society.  Joseph attended Tulane University and holds a Master's Degree from the New York Institute of Technology, where he graduated Summa Cum Laude.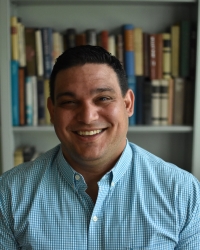 Steven Delligatti, Director
Town of Oyster Bay, Town of North Hempstead and
City of Glen Cove Workforce Development Board.
Steven brings 10 years' experience to his role of Workforce Board Director. In this capacity he helps administer and oversee two Career Center's policies and procedures. Steven has helped spearhead many initiatives, and has been instrumental in revitalizing and modernizing the Youth programs.  His oversight has helped the unemployed and underemployed obtain gainful employment, and has also resulted in increased outreach and expansion of the Business Services division, benefitting the local business community and economy.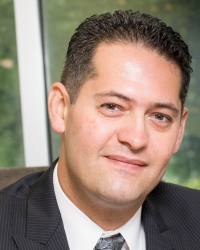 Ed Eisenstein
President of United Network Associates
Former CIO of Nassau County
Since, 1995, Ed Eisenstein has lead in technology innovation with years of IT management experience.  From Government Chief Information Officer to Director of Network Solutions, Ed delivers the results that improve efficiencies and save money. These results of this work have lead to significant operational improvements for government organizations and Corporate clients in the New York Metro region for the past 23 years and counting. When organizations call in Ed Eisenstein, they receive logical and effective technology solutions, policies and services empowering that organization with properly working tools.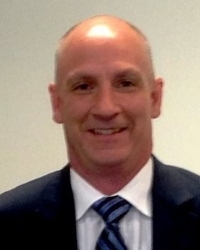 Dr. Michael Nizich
Director of Entrepreneurship & Technology Innovation Center and
Assistant Professor, NYIT
Dr. Nizich holds a bachelor's degree in Computer Information Systems from Dowling College, a master's degree in Technology Systems Management from Stony Brook University and a Ph.D. in Information Studies from Long Island University. He is a 24-year IT professional and has worked in several industries including aviation, education, law enforcement and security. Dr. Nizich has held IT leadership positions at both the management and executive levels and has extensive experience successfully designing and implementing new technologies to create more efficient and secure work environments. He also has eight years of teaching experience at higher education institutions in both computer science and computer information systems and regularly instructs on network and infrastructure security and database security.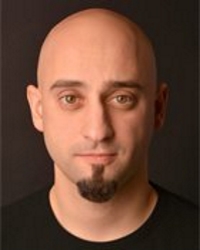 Matthew Pascucci
Cybersecurity Practice Manager, CCSI
Matthew Pascucci is a security architect, privacy advocate and security blogger. He holds multiple information security certificates and has had the opportunity to write and speak about cybersecurity for the past decade. He is Cyber Security Practice Manager at CCSI – Contemporary Computer Services, Inc and also the founder of http://www.frontlinesentinel.com.
Our sponsors
A+ Technology & Security
Adelphi
Alcott HR
Bethpage
Bradley & Parker
Brookhaven
Canyon Consulting
CCSI
CDFS Law
Choice Business Connections
Comptia
CR Computer
DealerTrack
Edge Electronics
Ergonomic Group
Evero
Fragrance.com
Garden City Hotel
Globecomm
Hofstra
Hunter
KPMG
Martin Wolf
Maxburst
Meltzer Lippe
mindSHIFT
New York Institute of Technology
Newsday
Northrop Grumman
Northwell Health
Optel BCS, Inc.
SC IDA
Softheon
Solveda
SVAM International, Inc.
Tech Software
United Network Associations, Inc.
VSS
Webair