LISTnet Tech Showcase – February 2019
100 Terminal Drive, Plainview, NY 11803
FREE
Learn more about LISTnet members Webair, Optel, and Intelibs. Connect with them and others in the LISTnet community to create new opportunies. We start with some general networking then companies do short presentations followed by Q and A from the audience. 
Companies Presenting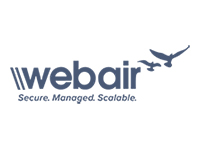 Webair
For more than 18 years, Webair has been providing customers with best-in-class Managed Hosting solutions. We supply all of the servers, software, bandwidth and management tools needed to run nearly any web hosted application – from Internet to enterprise server solutions. While other providers offer only basic services developed to solve a defined set of problems, Webair's technical specialists thrive on the ability to create next-generation, custom solutions for even the most complex, clustered infrastructures.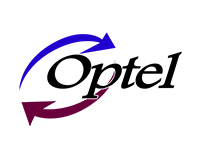 Optel
Our company is all about building a well-balanced and enduring voice and data networking business that provides our customers with high quality technology solutions. These solutions are delivered by dedicated professionals who care about building satisfied long term relationships with our clients. We offer a fully integrated solutions approach with universal, unified management for PCs, Macs, Windows and Linux, backup and disaster recovery solutions, and mobile devices. We offer true management with intelligent monitoring, a tightly integrated world-class Network Operations Center (NOC) and a 24/7 Help Desk with a web-based management portal.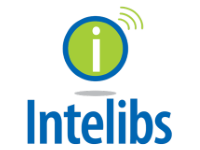 Intelibs
Since 2008 Intelibs has been providing unique and specialized WiFi, 3G and 4G solutions to major institutions, companies and industries. From survey, concept and deployment Distributed Antenna Systems compatible with all U.S. carriers, Intelibs solves wireless communication obstacles. Identifying the challenges, designing and executing solutions with state of the art engineering, technology and equipment has proven to be the hallmark difference with Intelibs service. Where other providers can only act in their own silo, Intelibs offers a 360 degree solution.
Our sponsors
A+ Technology & Security
Adelphi
Alcott HR
AT&T
Bethpage
Bradley & Parker
Brookhaven
Canyon Consulting
CCSI
CDFS Law
Choice Business Connections
Comptia
DealerTrack
Edge Electronics
Ergonomic Group
Evero
Fragrance.com
Garden City Hotel
Globecomm
Henry Schein
Hofstra
Hunter
KPMG
Martin Wolf
Maxburst
Meltzer Lippe
mindSHIFT
Nassau County IDA
New York Institute of Technology
Newsday
Northrop Grumman
Northwell Health
Optel BCS, Inc.
Raj Technologies Inc
Solveda
SVAM International, Inc.
Tech Software
United Network Associates
VSS
Webair